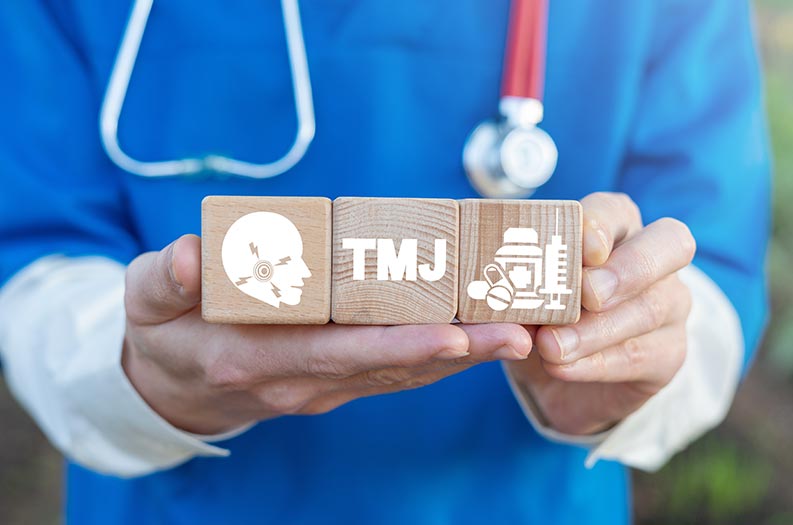 Owasso TMJ Treatment Services for Improved Oral Health
Are you experiencing head, neck, or shoulder pain or having problems moving your jaw? It's time to get screened for TMJ. TMJ, or TMD, is a disorder caused by the joint that connects to the lower jaw becoming injured or shifting out of place, causing discomfort and misalignment. This often happens due to teeth grinding (bruxism), arthritis, and head, neck, or jaw injury. TMJ therapy, also known as a temporomandibular joint treatment, is focused on correcting a misaligned jaw.
Are You Experiencing Any of TheseTMJ Symptoms?
Dr. Cary will suggest different treatment options, depending on the severity of your TMJ disorder. These options can include muscle exercises, dietary changes, a mouth or night guard, and jaw surgery in the most severe cases. After determining the extent of the treatment needed, our dentist will create a treatment plan with you to help you find the relief you need.
Dr. Jacob Cary is committed to providing modern, intuitive solutions to all of our valued dental patients. After receiving his Doctor of Dental Surgery from New York University College of Dentistry, Dr. Cary returned to his roots here in Oklahoma, where he grew up on a small family farm. Dr. Cary and our talented team of hygienists, assistants, and coordinators are dedicated to creating a welcoming family atmosphere to serve as Owasso's most trusted dentist.