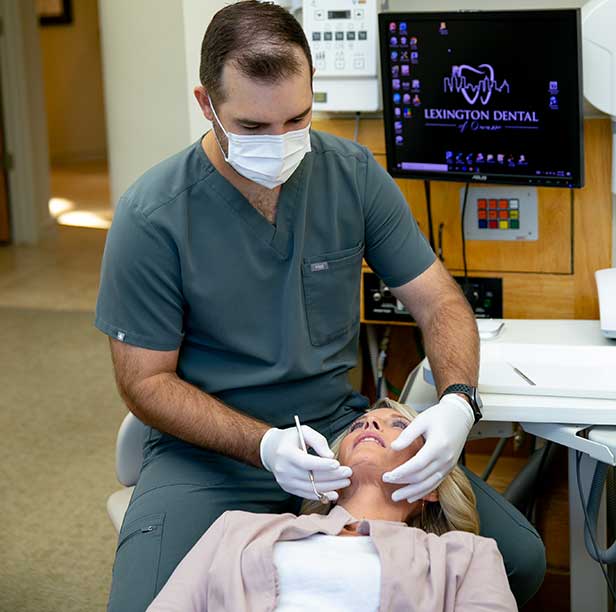 As a comprehensive family practice, Lexington Dental of Owasso is pleased to offer a number of treatments for dental care in Owasso, Oklahoma. These treatments are used by our dentist and team to improve, maintain and restore your teeth for a healthy smile. See our options below.
General & Family Dentistry
Lexington Dental's general family dentistry encompasses various treatments to promote good dental habits and maintain oral health. Schedule your next visit with Dr. Cary today!
Your smile is your first impression and natural confidence booster, shining when life is at its best.
Our team employs restorative dental treatment for patients who have sustained damage to their teeth caused by dental decay or trauma, and they are also used to replace missing teeth.
While a healthy smile never goes out of style, the techniques and technology continue to change and improve.
Dr. Jacob Cary is committed to providing modern, intuitive solutions to all of our valued dental patients. After receiving his Doctor of Dental Surgery from New York University College of Dentistry, Dr. Cary returned to his roots here in Oklahoma, where he grew up on a small family farm. Dr. Cary and our talented team of hygienists, assistants, and coordinators are dedicated to creating a welcoming family atmosphere to serve as Owasso's most trusted dentist.